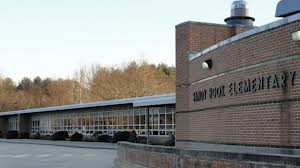 In the aftermath of the Sandy Hook Elementary School atrocities, our staff has wrestled with the fact that the security cameras and access control systems that were in place, were simply not enough.
Whether internally hired or externally contracted, our conviction is that this heartache could have been averted by employing appropriate security guard personnel.
For a long time, many public facilities have relied on "surveillance-system-only" security policies along with procedures directing people through a main entrance. Electronic security measures have often been used to help ease the burden of labor for armed or unarmed security personnel, however, these systems operated primarily as passive or reactive systems in order to review video "after the fact". We no longer live in a world where that security policy is adequate. Security and station guards with ample ability to subdue aggressors MUST be granted.
Our day to day life in America has become increasingly more violent with unexpected crimes in the public arena, and the physical presence of security personnel is the next step to actively discourage violent crimes within our facilities and campuses.
Violent aggressors will continue to be violent and will revert to whatever instrument they can use to enact their illness. While government agencies, such as the FBI, work hard to seek out these individuals, we must increase our vigilance and physically employ personnel to prevent such attacks.
We strongly urge the use of more modern and culturally pertinent security policies for our school systems, government agencies, churches and the general public sector.
Our hearts and prayers rest with the families of Sandy Hook Elementary School.
David Wallace, BS, PM
Founder & CEO